Welcome to
Ocean Valley Veterinary Hospital
Your Veterinarian in Stratham, NH
Call us at (603) 778-8050
ATTENTION: COVID 19----This Hospital practices Social Distancing and the Wearing of Masks and offers Curbside Pickup and is cleaned multiple times a day with anti viral Solutions.
"NOMINATED FOR EXETER CHAMBER OF COMMERCE 2014 and 2015 BUSINESS OF THE YEAR AWARD!"
AFFORDABLE PET CARE!
why pay more for veterinary services and multiple pets
"OVVH" Pet Wellness Discount card--Receive 25% off All in-house medical/surgical procedures
Ask us about PET INSURANCE NOW! GET YOUR TRUPANION PET INSURANCE CERTIFICATE
NO UPFRONT COSTS; NO WAITING PERIODS; NO LIMITS AND SAVE!
WE ARE ALSO PROUD TO OFFER LASER THERAPY FOR YOUR PETS!!
Now OFFERING 25% Discount on Dog and Cat Spays and Neuters under 1yr and 20% off ALL Dental Procedures! Call for Details.
20% off EXAMS for NEW PATIENTS and FREE Exams for NHSPCA and COCHECO Valley Humane Society Pet Adopter
NEW DRUGS APOGUEL and CYTOPOINT HAVE ARRIVED. NON-STEROIDAL for ALLERGIES. CALL for DETAILS!
Click on the HeavytoHealthy logo below to find out how to tell if your animal is overweight and how to help your pet successfully achieve weight loss to live a happier, healthier, longer life!
" FLEA AND TICK" SEASON: PROTECT YOUR PETS AND YOUR HOME NOW BEFORE IT IS TOO LATE all year long. "NEW PRODUCT: EFFITIX now available; FASTEST kiling of fleas and ticks; repels mosquitos, fleas, ticks, lice, biting flies! One of the best products available!
NEW PET FOOD HAS ARRIVED--"LIFE's ABUNDANCE" Excellent food grain free; never been recalled; made in USA; proceeds of sale go to help shelter animals!
"HEARTWORM" SEASON IS Epidemic in this area: PROTECT YOUR PETS FROM THIS DEADLY DISEASE With the BEST Heatworm PREVENTATIVE--INTERCEPTOR PLUS all year long--PROTECTS YOUR PET FOR ALL MAJOR INTESTINAL PARASITES--Roundworms, Whipworms, Tapeworms and Hookworms!
We at Ocean Valley Veterinary Hospital understand the special role your pet plays in the family and are dedicated to becoming your partner in your pet's health care. We treat your pet as we would our own with compassion and love and with the very Best of care. Our goal is to practice the highest quality medicine and surgery with an emphasis on preventative measures and client education. Our Doctor and Staff are committed to the emotional, behavioral and physical well being of your pets through offering the best of Conventional Medicine and Alternative Therapy Techniques. All animals illnesses are Diagnosed through conventional blood tests, radiographs, etc and treated with conventional drugs and through the addition of proper nutrition, natural supplements, acupuncture, chiropractic, laser or homeopathy to conventional drug therapy, your pets will live longer, healthier, happier lives. We are a very unique animal hospital offering the best of both worlds, conventional and alternative which will raise the level of health of all animals and we are very personal and take the time to get to know you and your pets. We have also created an environment for cats and dogs to reduce stress and anxiety which the animals love. Come experience the difference at our hospital. Your pets will be glad you did!
Thank you for visiting our webpage and our hospital. We hope to see you and your pet(s) soon.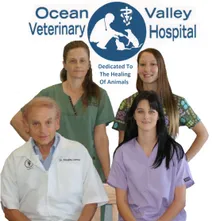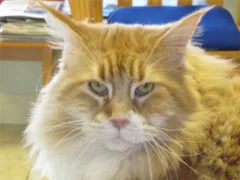 At Ocean Valley Veterinary Hospital, we treat your pets like the valued family members they are.
Dr. Douglas Lemire
Stratham Veterinarian | Ocean Valley Veterinary Hospital | (603) 778-8050
72 Portsmouth Ave.Suite 111
Stratham, NH 03885
SATURDAY APPOINTMENTS : April 9; April 23rd